When I first started blogging, I was at a complete loss at where to start or what to research. I spent tons of hours searching pins, tutorials and other bloggers for insight on what the best products were to meet my blogging needs. After a lot of trial and error, I have a set list of tools and resources that I use for blogging, especially as a beginner! I use every item on this list. Some of the links on this list are affiliates.
When it comes to budgeting, I'm all about finding the best deals and savings without giving up quality. So this list has it all!
This list has been pretty solid for quite some time. However, if I find something new and start to use it on a regular basis, it is added to this list! Check it out below!
If you are reading this and are on the fence about starting a blog, now is your time! Check out the BlueHost link below that offers your own personal web domain as well as hosting for $3.95 per month! To learn how to start a blog, follow my tutorial here!
---
WEB DOMAIN & HOSTING FOR BLOGGING
BlueHost I started with a 12 month hosting plan and just renewed my plan for three years for Work It Women! To save money, you should go with the 36 month plan! If you want to test the waters, start with the 12 month plan, its easy.  To learn how to start a blog, read my tutorial here.
---
WORDPRESS THEMES FOR BLOGGING
Studiopress provides the Genesis theme, which is one of the tops themes you can have as a blogger or business. Google search also loves Studiopress.
Restored 316 has an incredible collection of feminine themes. I have been using the Darling Theme. They offer excellent tutorials that easily allow you to customize your theme to meet every need.
---
OPT-INS & NEWSLETTER SUBSCRIBERS FOR BLOGGING
 ConvertKit is an affordable and easy provider to support all your needs.  I use this company to create all my opt-ins for email subscribers, pop-ups and sending out newsletters. There are many affordable pricing options starting with a free-trial.
---
WEBSITE SUPPORT & HELP FOR BLOGGING
Fiverr is awesome and you can find projects that start at just $5. This really helps when I needed support with layout changes and coding.   It's also a great resource for help with "the front of the house" if you want help writing a post, customizing a logo, etc. You can pretty much find any type of website help for anything on Fiverr.
---
RESOURCE BOOKS FOR BLOGGING
This the only book that I have read when it comes to blogging that has had a lasting impact on me. I also still refer to it when I am trying to brainstorm or need a refresher on how to do something.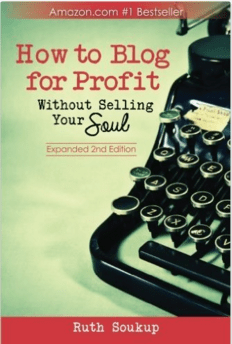 How to Blog For Profit: Without Selling Your Soul  This book is mostly geared towards the "front of the house" when it comes to blogging. While not technical, Ruth writes about a huge array of topics, all geared towards monetizing your blog in a non-icky way.
You will learn how to make money guest writing, pitching brands and how to create a product. If you are new to blogging or ready to start monetizing your site, this book is a must read.
---
FINANCE BOOKS FOR BLOGGING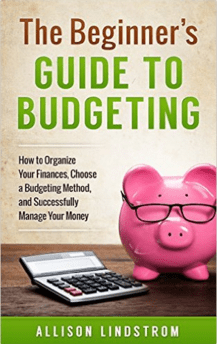 The Beginner's Guide to Budgeting is incredibly helpful for people who want to change their finances. You will learn how to trim your budget, how to spot trouble areas and tips on controlling your spending.
Whether you are in debt, trying to save money or increase your income, Allison's book is great for people who want to work on their budget!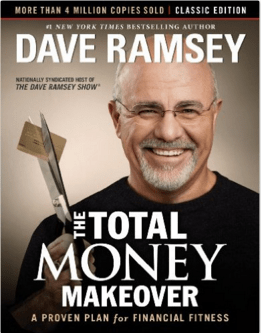 Total Money Makeover Dave Ramsey is one of the best financial experts out there. His "snowball" method is genius and helped me get out of credit card debt.
---
AFFILIATE INCOME FOR BLOGGING
These two companies are great starting points as you start to develop your affiliate branding platform!


---
ADVERTISING INCOME FOR BLOGGING
Google Adsense This is one of the top companies to earn income on your website. Payout threshold is $100 and is paid around the 21st of the following month. No minimum page views required. Super easy to set up and use with lots of themes in WordPress!
---
STOCK PHOTOS FOR BLOGGING
Yay Images This is a paid, monthly subscription service (you can cancel at any time.) All of these photos are royalty free, meaning you can use them freely on social media and your blog. This is my favorite resource to use for photos. I like to purchase a 1 month plan so I can get a lot of pictures in a short time frame, without committing to a long term plan.
---
EDITING IMAGES FOR BLOGGING
PicMonkey You can select a free or paid plan with PicMonkey. Some of the fancier fonts and editing options require a monthly plan, which you can cancel at anytime with no fee. PicMonkey is probably the easiest editing program available.
Canva This is another great option and I do the majority of editing via Canva. There is also a free or paid for plan. I use the paid plan- it gives me lots more images and template to make some really good looking Pins!
---
PINTEREST SCHEDULING SERVICE FOR BLOGGING
Tailwind If you utilize Pinterest for your business, this scheduling program will save you a ridiculous amount of time each week. With this program, I schedule all my pins in advance. This program is a major time saver. They also have a new feature called "Tribes". This allows you to share Pins with select groups that promote cross-sharing.
---
CONTENT SHARING FOR BLOGGING
HootSuite  This amazing plugin lets readers share your content across all social media platforms. It's streamlined and clean looking. You can also use this app to gain new readers by using signup forms for your newsletter.
---
ONLINE ORGANIZATION FOR BLOGGING
Google Apps This is the best online app to use when running a business. Aside from email. you can also access Google Docs (similar to Microsoft Word), Google Drive (an amazing online data storage base), Google Sheets (similar to Microsoft Excel) and Google Slides (similar to PowerPoint).
Google Apps is also great for accessing Adsense, AdWords (great for researching SEO) as well as forming groups and storing contacts. My favorite feature is the domain email address. My blog looks more professional as I use my domain name as the email host. I also have the ability to create multiple email account with the same email host.
---
Stitch Fix is an online styling service that delivers a truly personalized shopping experience, just for you. Fill out your Style Profile and a personal stylist will hand pick pieces to fit your tastes, needs and budget—and mail them directly to your door. Each box contains five items of clothing, shoes and accessories for you to try on at home. Keep what you love, send the rest back in a prepaid USPS envelope. Shipping and returns are free—even for exchanges! Try it for FREE today – CLICK HERE!
---
Check out and save this Guide Page for updated resources!
Join Work It Women Today!
Subscribe to get our latest posts, giveaways and freebies by email...